We have now updated the website with details of the Caravan Awnings we will be stocking in 2017. Well nearly all. we still have Sunncamp & Westfield to do.
For 2017 we are stocking Kampa Caravan Awnings. With some of the must have designs. Kampa use a single inflation system for there Awnings and for 2017 have improved the existing range and improved there fabrics. They also have some innovative new designs including a monster 8m Porch awning, that only requires a caravan horizontal awning rail of just over 4m to attach to the caravan.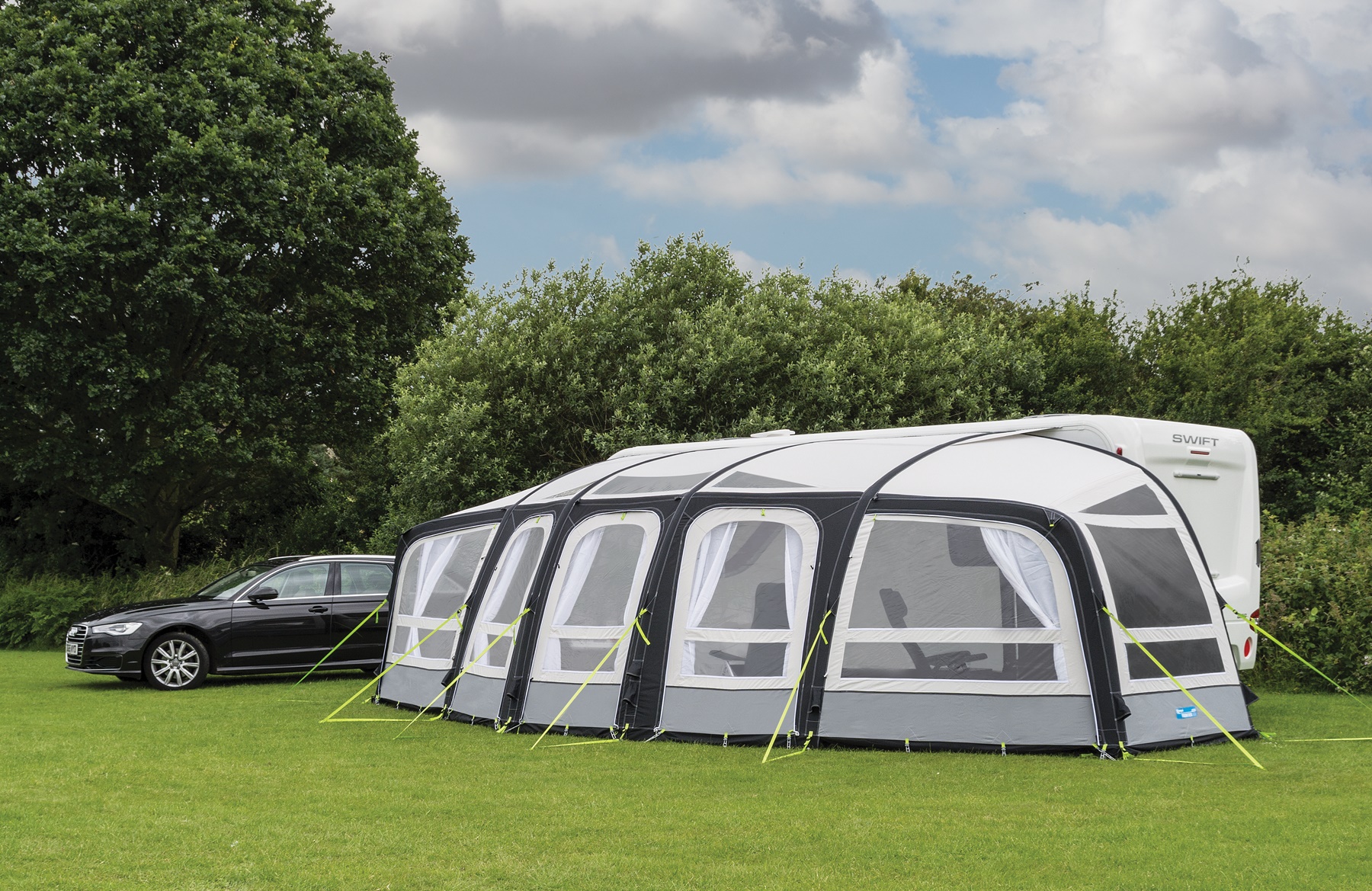 Kampa Frontier Air Pro
Outdoor Revolution have made some big changes to there Caravan Awnings for 2017, with a range of Improved Fabrics to give the Awnings a really sharp look. The 600HD and 800HD look and feel like more traditional fabrics. They also have a Pro Climate Fabric that is a Breathable Fabric. This will help keep the awning cooler during the day and warmer at night, as well as giving greatly reduced condensation, well worth considering if you plan on Holidaying in Hotter climates.
With the New Designs and fabrics as well as a lifetime warranty on the Air Tubes (against manufacturing defects, except Awnings with a single inflation design) they are well worth a 2nd look at.
Outdoor Revolution Esprit 420 Pro
To ensure you get the latest model awning reserve it with just a £50.00 deposit.
Recent Posts
We are Sorry for the lack of available stock after an unprecedented year for demand and a lack of av …

Due to the current Covid-19 situation and Government restrictions we have temporarily reduced our o …

During this difficult time we are still open for On-Line orders only. We are unable to accept Click …