Lighting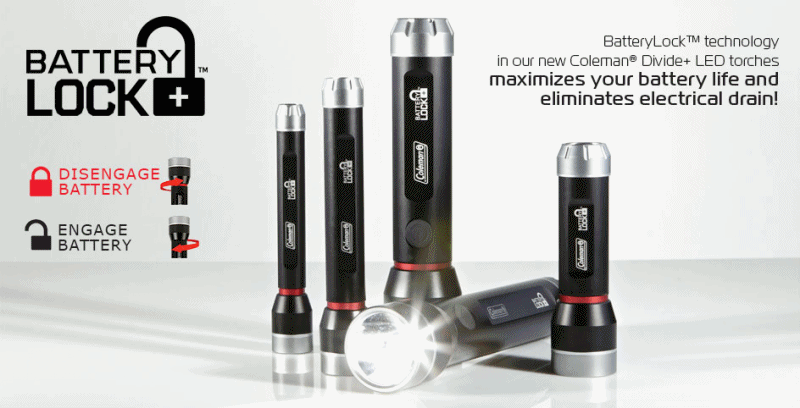 We stock a wide range of Lights to suit all uses. You will find 320v & 12v LED Light wands suitable for caravan awnings & tents.
Gas or Dual Fuel lanterns which are economic to run and suited to many outdoor activities, especially Fishing.
Battery operated & rechargeable lanterns & Torches, ideal for a wide range of outdoor activities or just emergency lighting for the dreaded power cuts.
Head torches which are ideal for Cycling, walking or work use, when small size and convenience of hands-free operation is essential.
For 2016 we have stocked a wide range of the NEW Coleman Torches, head torches and lanterns FEATURING Battery Lock. A system that prevents Battery Drain, especially when the Torch of lantern is not in use.
Nearly all battery operated Torches and lanterns now use the latest LED Technology for Low power consumption and Bright light output